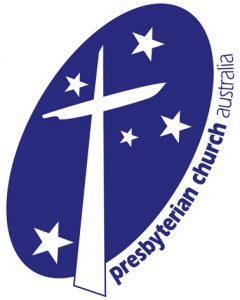 GS&C has several 'sister' organisations in other parts of the Presbyterian Church of Australia. We work with them and often share projects and material.
The Church and Nation Committee of the Presbyterian Church of Victoria.
Gospel In Society Today (GIST) Committee in the Presbyterian Church of Queensland.
The Social Justice Committee of the Presbyterian Church of Tasmania.
The Church and Nation Committee of the Presbyterian Church of Australia is the committee which serves the whole national church and aims to help co-ordinate the work of the committees of the State churches.
OTHER IMPORTANT RESOURCES
Bio Edge A weekly newsletter about cutting-edge bioethical issues. It is based in Australia but has a worldwide interest. The website is constantly updated.
The Centre for Public Christianity (CPX) is a not-for-profit media company offering a Christian perspective on contemporary life. CPX seeks to promote the public understanding of the Christian faith by engaging mainstream media and the general public with print, video and audio material about the relevance of Christianity.
The Centre for Christian Apologetics, Scholarship and Education (CASE) is based at  New College in the University of NSW. It aims to provide Christian commentary on social, intellectual and academic issues, and engage people of all persuasions in debate and discussion.  Case also publishes the Case Quarterly and the JustInCase blog.
The Solas Centre for Public Christianity (Solas CPC) is a media and training ministry based in Scotland. It is dedicated to resourcing and encouraging Christians and churches to communicate the Gospel in the public square. It has been developed by David Roberston who blogs as The Wea Flea.
Freedom for Faith is the Australian Christian legal think tank that exists to see religious freedom protected and promised in Australia. The Presbyterian Church of Australia is a financial supporter of this important organisation.
The Australian Christian Lobby helps Christians and churches have a non-partisan, non-denominational voice for values to the public policy discourse.
Law and Religion in Australia is the blog of Neil Forster Associate Professor in Law at Newcastle University. He teaches an elective unit on "Law and Religion" and takes an active interest in areas the two intersect.
The Centre for Christian Living (CCL) is based at Moore Theological College in Syndey and aims to help Christians understand how the teaching of the Bible informs and shapes life. It works primarily by making hosting presentations by Moore College faculty which are accessible to the Christian community.
The Ethics & Religious Liberty Commission (ERLC) is an entity of the Southern Baptist Convention. It is dedicated to engaging the culture with the gospel of Jesus Christ and speaking to issues in the public square for the protection of religious liberty and human flourishing. It offers all sorts of useful resources and news.
---
CHRISTIANITY EVERYDAY
Christianity Everyday seminars are an excellent opportunity for Christians to think about the Christian worldview, apologetics and ethics. Tailored to suit your needs, with flexibility in the timing and the topics presented, the seminars can be run for individual  Congregations, youth groups, church camps or even a presbytery group made up of several congregations together. Click on this link for information. Christianity Everyday information and prices (1)
Share this on Social Media