ABOUT THE GS&C
GS&C aims to help the church engage, bless and witness to our society and culture.
GS&C is the Gospel, Society and Culture Committee of the Presbyterian Church of New South Wales. Our task is to assist the Church in its mission to proclaim the gospel and live faithfully for Christ, especially as it seeks to present Christ and his gospel to the wider society and culture.
The church and its message can seem a complete mystery to the surrounding world, and wider society can seem confusing and even threatening to the church. We aim to help the church bridge that gap. We provide resources which help churches think Christianly about what is happening in society; and we help them see how they can make their message clearer to the people around them.
The committee consists of people who have some expertise and interest in connecting the gospel of Jesus with the wider society especially in the area of apologetics, ethics and public policy. The Presbyterian Church of NSW is our main focus, but anyone who finds our resources helpful is more than welcome to use them and to connect with us.
Our main effort is put into supporting and resourcing local congregations, though we also get involved in making submissions to government and media statements. We are appointed by the Assembly of the Presbyterian Church of New South Wales.
The official description of our role is: The Committee shall:
(a) identify and develop material which assists the Church, especially congregations and ministers, to promote and defend the gospel in public discussion;
(b) assist the Church to understand and engage with the society and culture and to respond to issues in public life;
(c) research matters of public interest and debate which relate to the mission and life of the Church and provide the result of research to the Church;
(d) represent the Church in communications on matters of public interest and debate;
(e) advise and assist the Moderator in composing and issuing pastoral letters and public statements on matters of public interest and debate;
(f) make submissions on social and public policy issues to appropriate authorities;
(g) make appointments to interdenominational bodies as authorised by the Assembly;
(h) consider all matters referred to it by the Assembly and take appropriate action.
---
---
Committee Members
Joanna Barlow is a general psychiatrist and has been in part-time private practice in the Maitland area for over ten years.  She and her family are members of Charlestown Eastlakes Presbyterian Church. She trained at the Repatriation General Hospital, as it was then, in Melbourne, has worked in consultation-liaison psychiatry there and was a member of the Ethics committee.
Joanna has contributed to publications of the Victorian Church and Nation Committee on euthanasia and the psychological effects of abortion. She is the music director at her church and the teaching leader of the Bible Study Fellowship women's class in Newcastle, a lay interdenominational group. She is married with two adult sons.
Nalini Pather Is a senior lecturer in medical sciences at the University of New South Wales in Sydney.  She holds a doctoral degree in cell biology and additional postgraduate qualifications in university learning and teaching. Her areas of research include clinical anatomy, medical education and ethics.  Nalini is married to Glen and they have two energetic boys.
Originally from South Africa, they now live in the eastern suburbs of Sydney and are part of the family at Randwick Presbyterian Church were they lead a mission-focussed ministry. Nalini loves weekends especially if they include swimming or snorkelling with her boys, having coffee with friends and walking on the beach.  She frequently enjoys experimenting with new foods and flavours, watching action or suspense movies and reading autobiographies.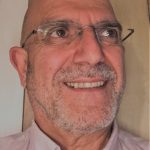 Peter Christopher has been a journalist for more than 40 years and more recently worked as a CEO in the not-for-profit sector. He has been married to Cindy for 40 years, has two children and four grandchildren. He serves as an elder at Ashfield Presbyterian Church.
John McClean (Convener), is the lecturer in Systematic Theology at the Christ College in Sydney. His area of teaching includes ethics and he writes a regular a column  on ethics in Pulse. He is married to Elizabeth and they have two teenage children. They live in the lower Blue Mountains and are involved in Springwood-Winmalee Presbyterian church. John enjoys good coffee, food and wine as well as running and mountain-biking. He reading contemporary Australian literature as well as reading about politics, society and history. Before lecturing at Christ College he was the minister of Cowra Presbyterian Church.
Kamal Weerakoon is a graduate in commerce and law, and worked as an accountant before becoming a Presbyterian Church minister. He is particularly interested in issues related to commerce, economics, sexuality, and politics. He was born in Sri Lanka and immigrated to Australia, with his parents, when he was a teenager. He is currently pursuing a PhD in ministry to immigrants. Kamal enjoys tea, cricket, hot curries, and detective or espionage novels by authors like Ian Rankin, Michael Connelly and Alex Berenson.
Sandy McMillan Is one of the pastors of St Aidan's Presbyterian Church in the regional city of Wagga Wagga. He is married to Karen and they have three adult daughters and a new granddaughter. Before training for ministry Sandy developed his interest in justice issues by working in youth welfare, then as State Representative for TEAR Australia. As State Moderator in 2011-2012 he has pondered how the denomination can have its voice heard in the public square.
Ben Greig is an elder at Bathurst Presbyterian Church. He did Metro training at Bathurst Church and has since worked as a baker. He is married to Jenni Greig and has a strong interest in hobby boardgames, social media, distribution of wealth and sex in advertising. He has served as moderator and clerk of Presbytery and has regularly been a commissioned elder to NSW General Assembly and GAA.
Lewis Jones has a PhD in Astrophysics and is a graduate of Moore Theological College. He works for AFES leading Simeon Network, a network of Christians working in academia. He is interested in apologetics, particularly the interaction of Science and Christianity, and dabbles in Liberal theory. He is married to Jenny, with three children, and is a member of Randwick Presbyterian Church.
Warren Chan is a litigation lawyer and currently studies at Moore Theological College. He sits as the National Chair of Mark Drama Australia. He has a passion for evangelism and is married to Kiu Fei. He is a member of Gracepoint Presbyterian Church in Lidcombe.
Researcher/Writer
Sheryl Sarkoezy has been working as the Committee's Researcher since 2013. She is a graduate of Christ College in Sydney, and also works for APWM as the Director's Assistant. She is married to Steve and is a member of Cornerstone Community Presbyterian Church at Strathfield.   GS&C? G,S&C is the Gospel, Society and Culture Committee of the Presbyterian Church in NSW. The gospel of Jesus is the heart of the message of Christianity.
It announces that through his death and resurrection Jesus is the ruler and saviour of the world. The gospel shows that God cares about his world; it reveals what's wrong and announces what God has done about it. That makes a difference to how Christians live in our society and culture. We don't follow our culture, we follow Jesus. Jesus challenged and blessed; he stood against evil and blessed the sick, suffering and lost; he gave his life in loving service.
---
GS&C aims to help the church engage, bless and witness to our society and culture.
Share this on Social Media