NEWS and VIEWS
News
HAPPY NEW YEAR FROM ALL OF US AT GS&C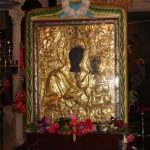 And to kick off your new year reading, consider this: We are worshipping beings. We cannot completely not-worship. The only question is: who or what are you worshipping? This piece in quillette.com answers some questions https://quillette.com/2018/12/27/from-astrology-to-cult-politics-the-many-ways-we-try-and-fail-to-replace-religion/?fbclid=IwAR0SYCi2s8TQvppPeY9zzijvTksnKzwdDAxHx2R4DwowLL-ogN50eL_E8Yg
---
CHINA CHURCH ATTACKS: Police raids continue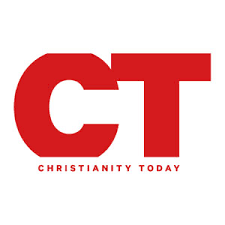 Christianity Today is reporting new police raids on 'unofficial' churches in China. "Halfway through the children's Bible class, we heard the footsteps of dozens of police and officials stomping up the stairs," one [church] member said, according to the South China Morning Post. 
Read Christianity Today's report here: https://www.christianitytoday.com/news/2018/december/china-churches-early-rain-rongguili-wang-yi-samuel-lamb.html
---
RELIGIOUS FREEDOM: Ruddock Review first response
Freedom For Faith has released a statement welcoming the release of the Ruddock Review into Religious Freedom. However, it has expressed disappointment at the failure to implement a positive right to freedom of belief in Australian law. Read the statement here: https://freedomforfaith.org.au/library/response-to-government. 
Here's an excellent summary and commentary on the Ruddock Review: https://www.abc.net.au/…/religious-freedom-is-abou…/10632518
---

HUMAN RIGHTS: UN's statement 'tired and toothless'
Seventy years ago, the UN did not give a concepts of "human rights" and "human dignity" deep philosophical foundations. The concepts are therefore able to be interpreted in ways that conceivably go against their original intention. Read why here: 
https://www.thepublicdiscourse.com/2018/12/47365/?fbclid=IwAR162NZ9OnEeXV39p97GL3A90YMySJoTixiEeXOdKvWsmLUpP9LAiJFMZ7A
---

GENDER DISPHORIA: A thousand parents beg doctors to listen
In child health care, the bond of trust between parents and doctors is critical. But when it comes to the treatment of youth with gender dysphoria, that bond is under a threat. This US investigative series reveals an overwhelming number of parents of trans-identifying youth feel their voices are being shut out by activists.
 https://www.nationalreview.com/corner/american-academy-of-pediatrics-transgender-statement-parents-beg-doctors-to-listen/?fbclid=IwAR3WwRGG6Us3wFWTVs_yq-aHrJFLxUgtiuqLpcSJNofXGv6m-7sqAsPaS90
---

'FUTURIST' Mark McCrindle keynote speaker at GS&C Conference
The GS&C's Annual all-day Navigate Conference will be held on Friday March 8. The theme of the conference is Disruption: Human Flourishing In A Brave New World, covering issues of human rights, implications of rapidly-changing medical technologies and more. Social researcher/Mark McCrindle is the keynote speaker. Book the date in. More details will follow.
Share this on Social Media